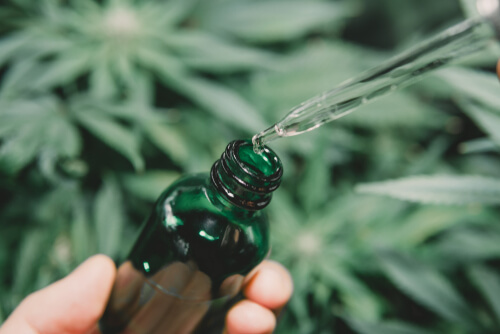 January 17, 2020 By admin
3 Comments
What Are CBD Gummies?
One of the most popular products in the rapidly expanding market for CBD infused products are CBD gummies. They are hemp derived CBD infused fruit flavoured treats. They affect our body through enhancing the Endocannabinioid System (ECS). A well functioning ECS promotes cardiovascular functions, neurological functions and emotional well being. All CBD gummies are not created equal and many of the listed ingredients on the label are absent. Read on for valuable information on CBD gummies.
How CBD Gummies Affect Your Brain?
Apart from enhancing the Endocannabinoid system, CBD brings about a change in the brain physiology through changes in cerebral blood flow. It affects how chemical receptors in brain respond to serotonin in brain. Serotonin regulates various functions such as sleep, bowl movement and appetite, anxiety, aggression, sleep, mood and brain function. It is also evident from research that the glial cells of neurons utilise the cannabinoid signalling system in the reduction of chronic and acute neuroinflammation. Hence, CBD gummies are beneficial in treating or managing various physiological ailments. Listed below are few of the common uses of CBD gummies to alleviate certain symptoms or ailments.
Various kinds of Pain: It is very common to use CBD gummies to alleviate pain. Orally administered CBD have long lasting effect. They are very effective in managing arthritis pain.
Insomnia: Another benefit of consuming CBD gummies is, it improves sleep duration due to CBD's affect on serotonin.
Anxiety: As mentioned above, CBD's affect serotonin in brain and thereby on mood.
Hence, there are good reasons to try CBD gummies for Anxiety treatment.
Depression: CBD gummies help people to manage depression because CBD produce antidepressant-like effects.
Now that you know how gummies can be used as a CBD therapy to alleviate or manage symptoms of certain physiological disorders or discomforts, let us try to understand how to calculate dosage for CBD gummies.
Dosage
CBD gummies usually contain 1mg to 100mg of CBD. Ordinarily the range is 5mg to 30mg per gummy. The CBD concentration in gummies is usually listed on the label. For first time consumers it is better to begin with a small dose of about 10mg. Any calculation of dosage must factor in body weight, because drug bioavailability varies according to body weight. In a nutshell a heavier person requires a higher dosage. The right dosage for a person is dependent on the severity and the condition he/she is dealing with. The CBD gummies can be made from full spectrum CBD, broad spectrum CBD or from CBD isolate.
Last but not the least, because of the wide variety of CBD gummies available in order to assure that you are purchasing an authentic product you should look for evidence of third party testing on the label.