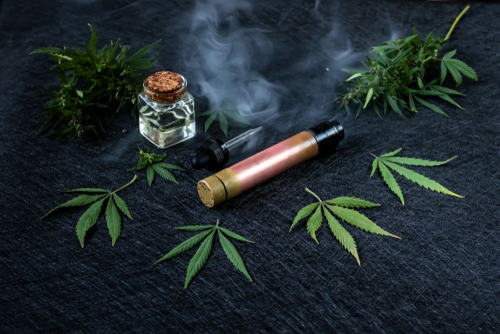 May 18, 2020 By dsadmin
0 Comments
Pineapple Mint Margarita- A CBD Drink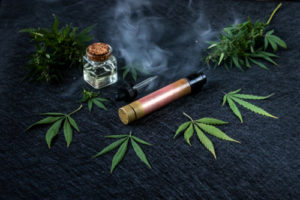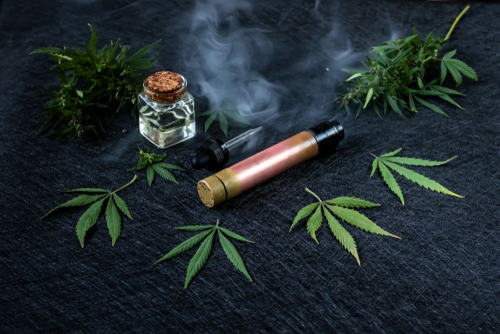 No one's a fan of tough times. But when it does give you an unexpected visit, you need something or someone to take off the heat. In most of the situation, those who are of age tend to depend on alcohol. Getting a little drunk is not a bad idea when you really need a break.
All of us are stuck at home wondering when our lives will become normal again. Some of us are bored of doing nothing in particular, all day. You seem to have lost interest in TV shows and movies. All you might want to do is go out and have fun. And as we cannot do that- there is a perfect healthy recipe to cheer you up and calm down your nerves.
This nutritious recipe contains pineapple juice to give it a tropical touch, fresh mint to rejuvenate your mind, few drops of CBD to help you calm down and mezcal to lighten the mood. Be ready to add it to your CBD recipe book!
Before we start with the recipe, let's look at what CBD is and why you should have it.
What Is CBD?
Cannabidiol or CBD is a cannabinoid found in the cannabis family which contains THC- the compound that gets people high. However, legally, we can extract CBD only from industrial hemp that has a high amount of CBD and lesser than 0.3 percent THC.
Will The Drink Get You High?
No. The amount of THC present in the CBD extract is not enough to get you high. Moreover, if you are really specific about not having THC, you should get isolate CBD which contains nothing but CBD. Isolate CBD, also, does not have the earthly taste unlike broad-spectrum and full-spectrum CBD. This makes it perfect to add to your mix.
Pineapple Mint Margarita
2 ounces of mezcal (tequila)
Half ounce lime juice
Half ounce simple syrup
1 milliliter CBD oil (preferably isolate CBD)
1ounce pineapple juice
Half teaspoon fresh mint leaves
Jalapeno (if you want)
Mint spring for garnish
Pineapple wedge
Lime wedge
How To Make It
Pineapple Mint Margarita is probably the easiest drink to make. All you have to do is :
Get a cocktail shaker, add all the ingredients in it and shake it well with ice. If you do not have a cocktail shaker, try using a Mason jar or coffee cup.
Strain the drink and pour it into a glass.
Garnish the drink the way you like with pineapple, lime wedge, and mint.
You can use this CBD recipe for sleep and pain too. Enjoy your drink!