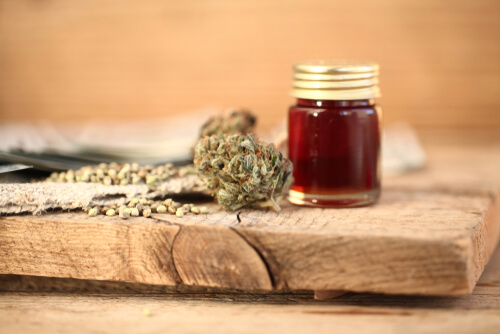 September 2, 2020 By dsadmin
0 Comments
CBD Edibles: What Are The Benefits And The Effects?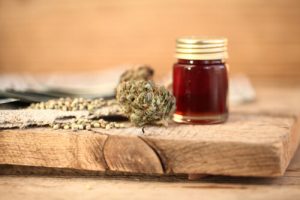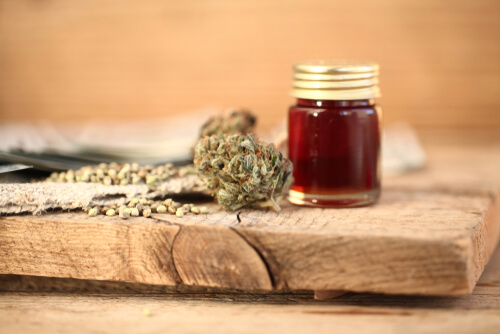 'The product choices will overwhelm you'- is what one particular wellness blog mentioned about CBD. They weren't the least bit wrong. The CBD industry has catapulted to height unimaginable in the course of a few years. A simple stroll through the aisle of your local CBD dispensary will keep you passing every step of the way, looking at a CBD product that caught your attention.
Of the several CBD products that are on display, one that is today's focus is CBD edibles- the go-to choice for those who can make do without the earthy taste of the CBD extract washing their mouth. CBD edibles would go down in an instant, and it would remind you at the most of capsules or even better a savory treat like gummies.
It doesn't matter if you have a sweet tooth that needs taming or a capsule that leave no traces, CBD edibles have something in store for everyone.
What Are CBD Edibles?
These are nothing more than foods that are infused with the goodness of CBD in them. When the word 'edibles' lands in a conversation, most of us think about the marijuana edibles.
Unlike the marijuana edibles though, CBD edibles won't cause anything close to a high. The reason is that it is sourced from hemp, which contains at most 0.3% of the psychoactive substance called THC- the same one responsible for creating a high in cannabis.
They are legal at a federal level if you are in the United States. You can carry them on your person and can have them in front of a cop car, kudos to the Hemp Act which was enacted in 2018. Most of the edibles that are on shelves are in the form of CBD gummies and candies.
The Two Types Of CBD Edibles That You Will Commonly Find
You will not be short on choices when you are searching for CBD edibles to take home. Be it online or at any CBD dispensary, you will find what you are looking for and a whole lot more! Here are some of the common variants of CBD edibles that you will see:
CBD Gummies
If you want a trip back memory lane, then try your hand at CBD gummies- the same gummies but infused with CBD. You have plenty of choices in terms of, sizes, shapes and flavors – everything from sweet punchy pineapple to succulent strawberries- you will find it all.
Each of the gummies carries a fixed dose and come in a variety of potencies from 25mg to as low as 5mg as well. They are easy to use and delicious.
CBD Capsules
CBD capsules have a gel-based covering that is water-soluble. If you are trying to cut down on the sugar, then going for CBD capsules will be a great idea. These come in different potencies and do a great job in covering the taste and earthy-like smell if CBD.
These are discreet and get the job done.
The Benefits Of CBD Edibles
There are plenty of advantages that you get from relishing CBD edibles. We are pointing out a few:
The Effects Are Long-Lasting
When you swallow the CBD edible, the active ingredients are metabolized and broken down through the digestive system. From here on out, it is absorbed into the bloodstream, and finally, gets to work exacting its effects via the endocannabinoid system.
The wait is longer for the effects to kick in, but if you want the effect to hold out a while then the long-lasting CBD edibles are your go-to. It may take an hour or more, but the effects will last easily into 3 or more hours.
You Know Exactly How Much To Take
Since every capsule or gummy is a defined pre-measured dose, you know exactly how many to take to get the desired daily CBD dosage. Unlike CBD oil, which requires you to use a dropper, or a vape pen, you don't have an exact idea of what the dosage you are ingesting.
Taking out an oil dropper and tilting your head back in the middle of transit, is bound to get a few eyes looking at you. If you don't like wandering eyes on you when you are opening your CBD goody, then CBD edibles are for you. You can enjoy them whenever and wherever need be.
The Drawback of CBD Edibles
The one notable drawback of CBD edibles would have to be the long waiting time- The effects of CBD edibles might take long. if you want relief quickly from excruciating pain, then the last thing you want to do is try CBD edibles. In such situations, other CBD forms like oils and vapes do a better job.
Key Takeaways
An easy, fun way to meeting your daily CBD quota.
Delicious, discreet, healthy and long-lasting…if you are looking for these qualities in CBD, then you will find it all, and more in CBD edibles.